ÅBNINGSTIDER 2021 - Husk at booke tid
Driving - maximum 30 minutes after sunset
Driving is adjusted if there is snow or ice on the track
20. MARTS – 30. APRIL
MANDAG TIL FREDAG . . . . . . . . . . 14:00 – 20:00
SATURDAY AND SUNDAY . . . . . . . . . . 09:00 - 20:00
MAY 1 - SEPTEMBER 30
MANDAG TIL FREDAG . . . . . . . . . . 14:00 – 22:00
SATURDAY AND SUNDAY . . . . . . . . . . 09:00 - 20:00
OCTOBER 1 - NOVEMBER 24
MANDAG TIL FREDAG . . . . . . . . . . 14:00 – 20:00
SATURDAY AND SUNDAY . . . . . . . . . . 09:00 - 20:00
28. NOVEMBER 2021 – 19. MARTS 2022
WINTER CLOSED
CHECK IN
Download our App and register before arrival.
When you arrive we will activate the App and you will have the opportunity to:
See your personal race results
Compare your times with your Facebook friends
Use the App as Race License
See Realtime race results
And much more.

COURSE
Length: 1,250 meters
Width: 8-12 meters wide
Long side: 170 meters
Right turn: 5 pcs
Left turn: 6 pcs
Lots of overhaul options
Many exciting turns
Up to 24 karts on the course at a time
Blue Monday
Bliver du konfirmeret i 2021..?
Out and give it gas with friends?
We are open for Blue Monday!

30 min. grand prix
DKK 350, - Pr. person

Included in the price are:
Free helmet camera rental (Value DKK 300 per team)
+ 1 pcs. helmet cap (value DKK 20, -)
+ Free drivers license


GOKART
Roskilde Racing Center always opens a new season with new go-karts.
In our opinion, it provides the optimal racing experience!
We race - even in the rain
Roskilde Racing Center's go-karts are also fast in rainy weather, we offer complete equipment for both dry and wet weather, with lots of racing experiences.
30 brand new gokarts
Engine: Honda 270 ccm. - 9 hp.
Tires: Slicks
Fuel: Gasoline
Equipment: Helmet, helmet cap, riding suit, gloves
Requirements: Min. 12 years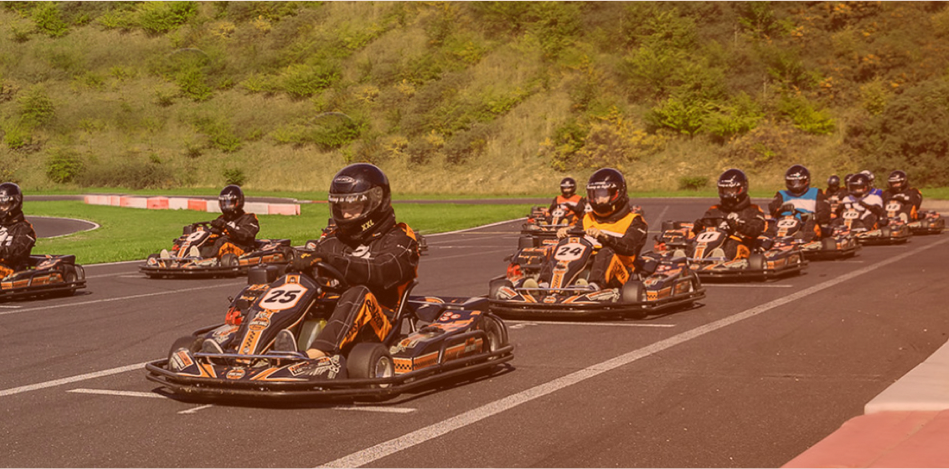 LE MANS
We would recommend running a 1 hour Le Mans team race.
The advantage of Le Mans is that everyone is involved in the final result and that team spirit is truly displayed. First, all participants of the race start with the delivery of running equipment, sensible footwear you have to take care of yourself, the rest we have, then a thorough instruction about the race itself and the safety.
Before the start you must have a list of the teams (at least 11 teams and a maximum of 24 teams) with at least 2 people on each team.
Le Mans - team racing - runs over 60 min. Here it is all about strategy and perseverance, each team has to take care of the driver change in the pit, where and when each team is its own tactics, but of course it has to go fast and every person has to be mine. 2 times in the game map. The winner is the team that has run the most laps in time.
A program for the day could look like this:
Kl. 17:00 arrival at Roskilde Racing Center
Kl. 17:15 Delivery of equipment
Kl. 17:30 Instruction
Kl. 18:00 Le Mans Starter
Kl. 19:00 Le Mans flags off
Kl. 19:15 Possible prize giving
The price is DKK 700.00 per go-kart each hour
RACING
Accelerate your dreams!
Genuine motorsport must be outdoors…
Experience close-up go-karting with lots of speed and excitement at Northern Europe's largest go-karting system… Come and set your fastest lap time!
We offer racing for people with gasoline in their blood. We can also put together an exciting event for your company or friends.
If you want to drive fast, book the wildest experience here.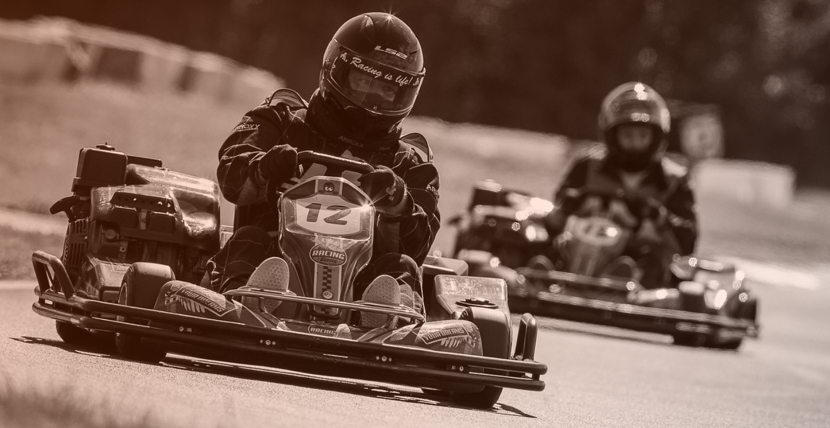 EVENTS
We offer the perfect setting for a successful corporate event, event or grand prix.
We have the country's best go-karting facilities - Northern Europe's largest facility, good parking conditions and plenty of space to unfold.
Conference / sales meetings:
Roskilde Racing Center offers welcoming and large premises for every imaginable occasion. A large meeting room with seating for 80 people and Race lounge with seating for 30 people. We charge a fixed fee of DKK 1,000, - for the rental of meeting rooms regardless of the size of the company, incl. AV equipment, kitchen and bar facilities.
Roskilde Racing Center also offers catering and lending of our large grill, if you want to light up the charcoal yourself.
See more about our catering here

Roskilde Racing Center offers catering in collaboration with the Service Company, which has fixed menus, but they also like to compose a special menu for your event. Call the Service Company directly and get an offer.
Service Company, Nybøllevej 26, 2765 Smørum
Tel: 4497 4308 / Mobile: 4032 4308
www.service-kompagniet.dk

Roskilde Racing Center offers catering in collaboration with Pattegrise.dk, which offers exciting barbecue experiences that will be forgotten late. Always successful scent of barbecue and the taste of pork. Call Pattegrise.dk directly and get an offer.
Pattegrise.dk, Slagemester Peter Ekholm, Lundevej 9, 4030 Tune
Phone: +45 7211 8034
www.pattegrise.dk

Roskilde Racing Center tilbyder catering i samarbejde med FDM Sjællandsringen.
FDM Sjællandsringen har en velfungerende kantine så i samarbejde med dem kan vi serverer morgenmad, smørebrød og baguettes med forskelligt pålæg til fornuftige priser. Te, kaffe, kakao, sodavand, kildevand.
Vi kan også leverer mad til kundearrangementer og events som fx grillbuffet, italiensk buffet og lign, både til hverdag og i weekenden efter nærmere aftale.
Ring til os for få priser. Tlf.: +45 7025 0086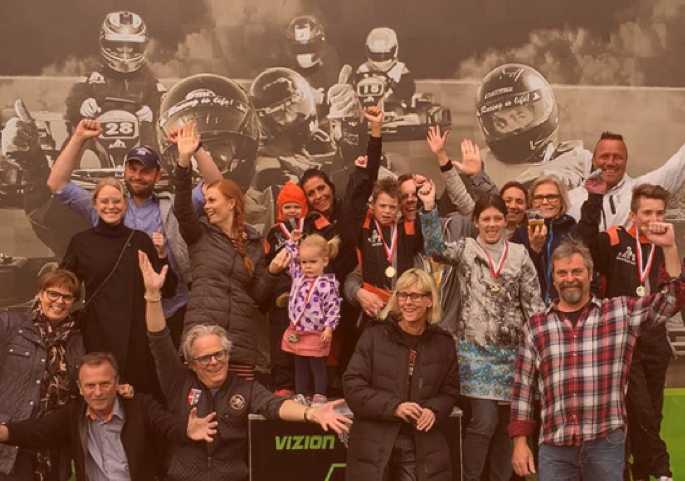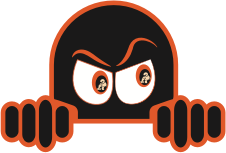 collaborators
Become a partner at Roskilde Racing Center
With an annual number of visits of approx. 25,000 people, there is a good framework for an optimal exposure of your company at Northern Europe's largest go-kart facility, where in recent years there have been many TV recordings, reports etc. from Roskilde
In addition, our facility is used for events, training and championships for racing drivers, in addition to spectators and other guests at Roskilde Racing Center.
There are thus many who have their time at Roskilde Racing Center, either as a spectator or as a user of the facility
RRC Pro Company agreement
Signs on the long side

Swing named for sponsor

Free use of meeting facilities

Free go-karting event for customers / employees

Advertising on Roskilde Racing Center's website

sign in pit / Park Fermé / building.

Advertising on Roskilde Racing Center's website
In addition, we can of course tailor-make special solutions to suit most needs.
For further information contact Preben Christiansen at info@roskilderacingcenter.dk